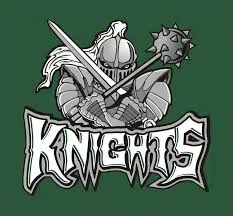 The Sandhills/Thedford Lady Knights used a 9-0 run to open up the game and improved to 6-4 on the season last night with a 36-18 win over Twin Loup.
Marlee Taylor lead the way with 14 points.
On the boys side of things, Twin Loup had their chances in the last two minutes of play but couldn't get a bucket to fall as the Wolves fell to Sandhills/Thedford 34-27.Gage Haake finished in double figures with 10 points to lead the Knights, while Dillan Saner added 10 points for Twin Loup.
In other action…
The Anselmo-Merna Coyotes basketball teams swept Elwood last night.
The boys improved to 9-2 with a 72-44 win, while the girls improved to 5-6 with a 43-33 win.
The Rebles of Arcadia-Loup City swept Shelton in a girls/boys double header.
The boys team improved to 6-4 with a 66-48 win, while the girls improved to 5-6 with a 59-11 win.
The Mullen Broncos were swept by North Platte St. Pats Monday night.
The Bronco boys fell to 7-4 on the season with a 41-24 loss, while the girls (9-2) lost just their second game of the season, in a 48-28 loss to the Lady Irish.