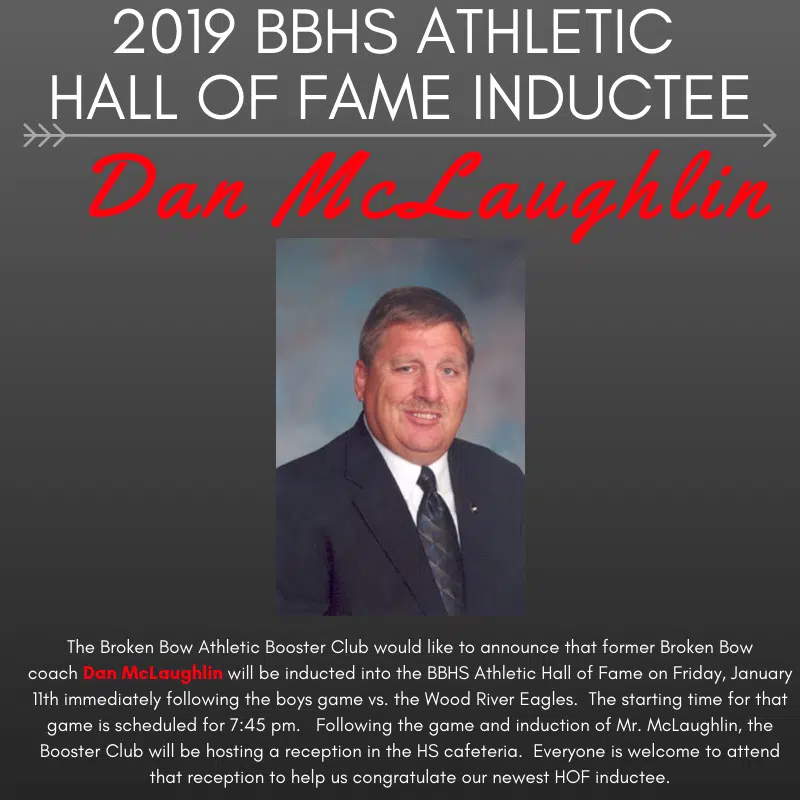 The Broken Bow Athletic Booster Club has announced that former Broken Bow coach Dan McLaughlin will be the newest addition to the Broken Bow Athletic Hall of Fame.
McLaughlin will be inducted on Friday, January 11th following the Broken Bow vs Wood River boys game.
Following the game and induction of Mr. McLaughlin the Broken Bow Booster Club will be holding a reception in the cafeteria.