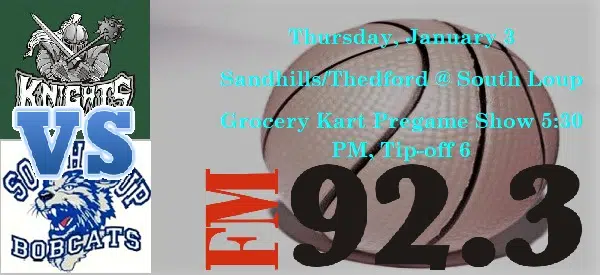 Highschool basketball returns to the air tonight as the South Loup Bobcats host the Sandhills/Thedford Knights in Arnold for a girls and boys basketball doubleheader.
The Lady Bobcats are off to a 6-3 start this season, while Sandhills/Thedford were winners of four of their last five including bringing home first place hardware at the Perkins Holiday Tournament.
Lady Knights Head Coach Bec Ray scouts the Lady Bobcats.
On the boys side of things, South Loup is 6-1 on the season, with their only loss to Pleasanton, and will provide quite, a test to a young, 3-4, Knights team looking for more consistent play.
Knights Head Coach Adam Marten scouts the Bobcats.