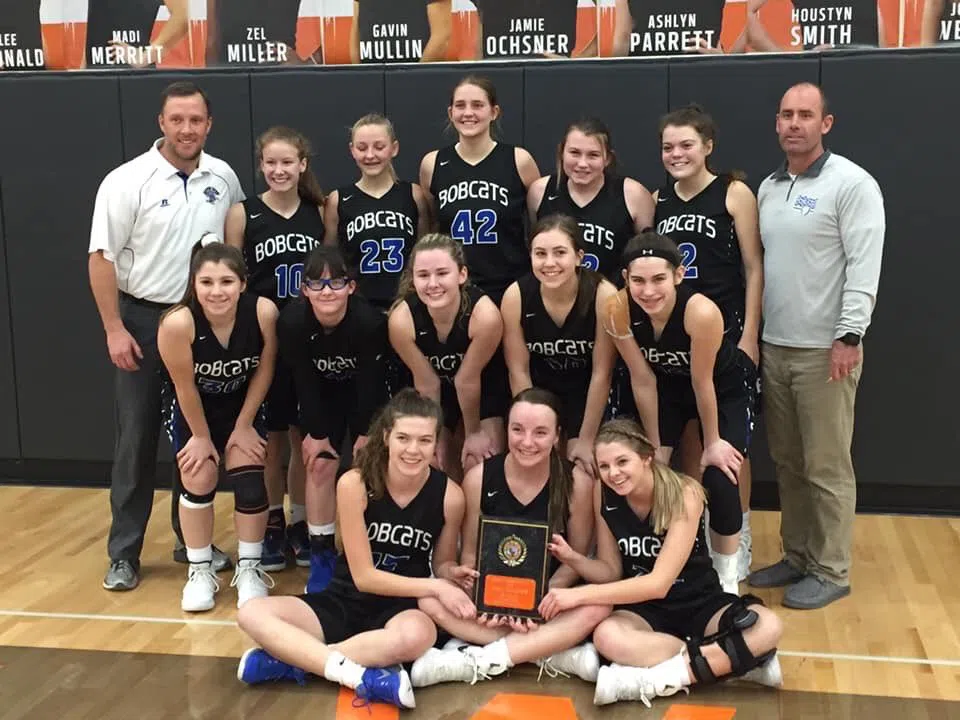 The South Loup Bobcats claimed both the girls and boys team titles at the Maxwell Holiday Tournament yesterday.
On the boys side of things South Loup cruised to a 60-27 win over Maxwell to improve to 5-1 on the season.
On the girls side of things,  South Loup defeated Maxwell in the girls championship game 46-26, as the Lady Bobcats picked up their fifth win in a row to improve to 6-2 on the season. 
The Bobcats now get set to take on Amherst on Thursday.
In other action…
The Ansley-Litchfield boys basketball team improved to 6-2 on the season with a 62-47 win over Bertrand.
The Lady Spartans fell for just the second time this season as Bertrand were winners 39-26.
The Mullen basketball teams both picked up wins in the opening round of the Paxton Holiday Tournament.
The boys defeated Maywood Hays Center 51-22, while the girls defeated Maywood Hayes Center 48-35.
The Burwell Lady Longhorns continued their winning ways, as they improved to 5-1 on the season with a 49-34 win over Ainsworth.
The boys team slipped to 1-5 on the year with a 76-64 loss to Ainsworth.
Burwell will get set to take on Twin Loup on Friday.