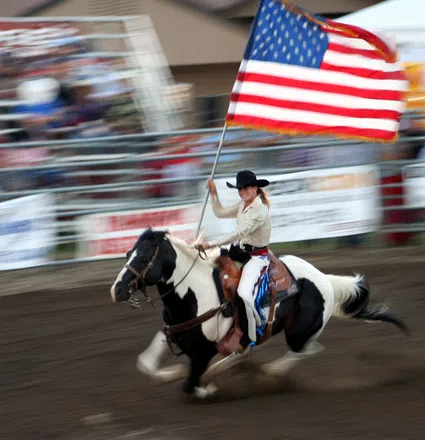 The Curtain fell on the 2018 PRCA Rodeo Season at the conclusion of the Wrangler National Finals Rodeo on Saturday Night. While not the outcome our Cornhusker Cowboys had hoped for, Nebraska was well represented.
Kyle Whitaker of Chambers picked up his 10th Linderman award.
Bareback Rider Steven Dent from Mullen fought every round and his championship attitude worked out. Dent placed 8th in rounds 9 and 10. While he didn't collect a check, he did pick up scores and held his spot in the average splitting 1st place. Dent ended up #2 in the World Standings, and 4th in the All-Around Race.
In the Saddle Bronc Riding, Elsmere cowboy Cort Scheer had a tough back end of the Wrangler National Finals Rodeo. Scheer came down in round 9, and placed 6th in round 10. After the lights went out in the Thomas and Mack, Scheer ended up 4th in the Average and 6th in the PRCA World Standings!