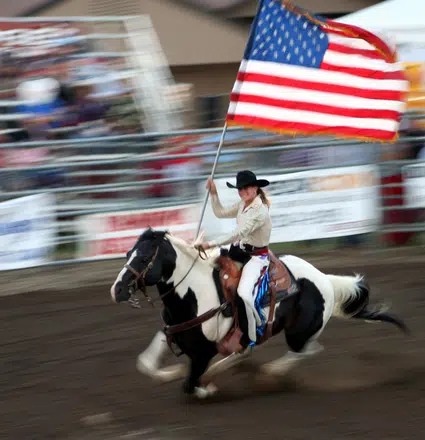 By Jason Mathis
Round 7 of the Wrangler National Finals Rodeo saw Nebraska Cowboys scratching and working to gain ground.
Steven Dent, the pride of Mullen stood his ground in the round with an 86.5 point ride on Pete Carr's Classic Rodeos Fancy Free to split 4th and 5th in the round pocketing another $8800 and change. That will move dent to #1 in the Average, and sit him solid in the World Standings and the All-Around Race at 4th.
Elsmere Phenom Cort Scheer continued to rake in cash in round 7 placing 6th in the round on Smith Harper and Morgan's Hickok to the tune of 84 points picking up 4200. Scheer is at #4 in the World Standings, 4th in the Average and 3rd in the Ram Top Gun Standings.
Round 8 of the Wrangler National Finals rolls on tonight from the Thomas and Mack Center in Las Vegas. Stay tuned to KBEAR 92.3 as we follow these cowboys through the remainder of their quest to bring a World Title back to Nebraska.