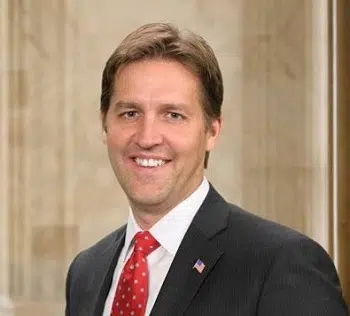 The Trump administration proposed withdrawing federal protections for countless waterways and wetlands across the country Tuesday, making good on President Donald Trump's campaign pledge to weaken landmark Obama-era water rules long opposed by some developers, farmers and oil, gas, and mining executives. U.S Senator Ben Sasse an outspoken advocate for American agriculture, released the following statement after the EPA proposed new rules to replace the unconstitutional 2015 Waters of the United States (WOTUS) rule. Senator Sasse will submit Nebraskans' comments to the EPA during the rulemaking comment period.
"This is good news. The Obama-era WOTUS rule was textbook Washington hogwash: unelected federal bureaucrats were trying to unconstitutionally regulate puddles here in Nebraska. I'm grateful for today's new approach — Nebraska producers need predictability and common sense. Here's the truth Nebraskans have known all along: nobody cares more about our land and water resources than we do — our farmers and ranchers don't talk about conservation, they do it."
The Trump administration would remove federal protections for wetlands nationally unless they are connected to another federally protected waterway, and for streams, creeks, washes and ditches that run only during rains or snow melt.