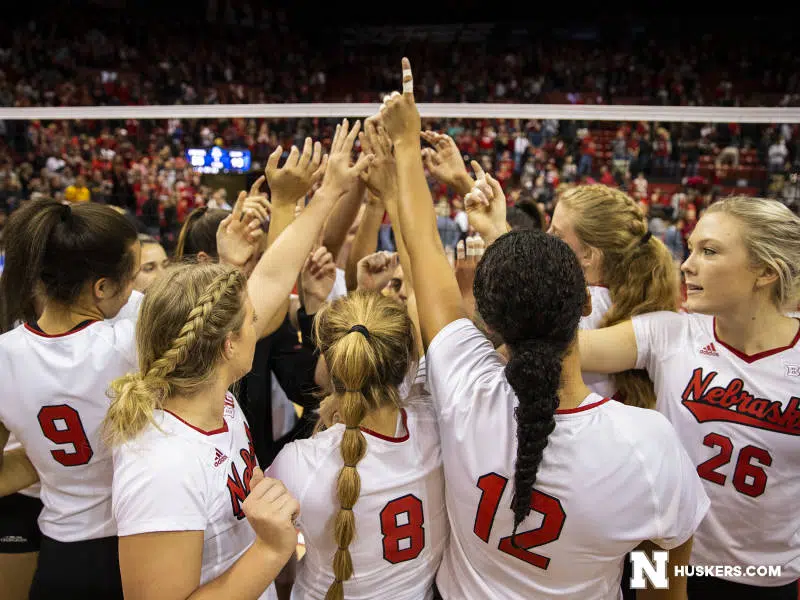 The Nebraska volleyball team earned a program-record fourth straight trip to the NCAA Semifinals after a 3-0 sweep over the No. 14 Oregon Ducks on Saturday night at Minnesota's Maturi Pavilion.
The defending national champion Huskers – with eight new players on the roster this season – became the sixth program in NCAA history to reach four consecutive final fours, joining Pacific, Penn State, Stanford, Texas and UCLA.
Nebraska (28-6) won its 12th straight match, stopping a high-flying Oregon squad that had upset No. 2 Minnesota on the Golden Gophers' home court on Friday in the regional semifinal. The Huskers held the Ducks to a .250 hitting percentage, and offensively Nebraska hit .345 in the 25-22, 25-23, 25-17 win.
The Huskers will play No. 3 Illinois, led by former Husker assistant coach Chris Tamas, in an NCAA Semifinal match next Thursday.
The semifinals will be played on Thursday, Dec. 13 at 6 and 8 p.m.
The final is set for Saturday, Dec. 15 at 8 p.m.
Both NCAA Semifinals and the NCAA Final will air on ESPN2.