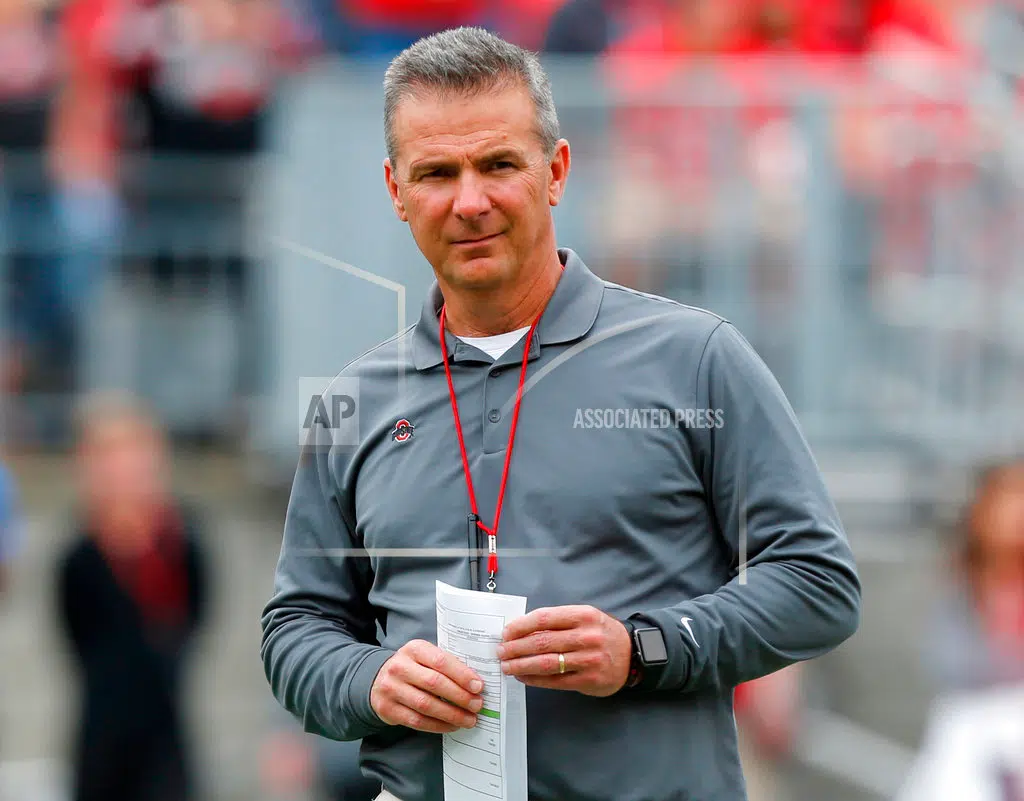 Ohio State has shared that coach Urban Meyer, will announce his retirement at a 1 pm press conference on Tuesday.
Meyer will coach his last game in the Rose Bowl vs. Washington on Jan. 1, 2019, and be succeeded by offensive coordinator Ryan Day.
Meyer's teams went 85-9 in his seven seasons as Ohio State coach, including a 55-4 Big Ten record.
He has three national championships on his resume, including one with OSU in 2014 and two with Florida in 2006 and 2008.
Meyer was suspended for the first three games of this season after an investigation revealed that he mishandled domestic assault allegations made against former wide receivers coach Zach Smith, who was fired in late June.
After returning to the sideline, Meyer admitted that a previously-revealed cyst on his brain was causing him problems but said that he was planning to coach next year.