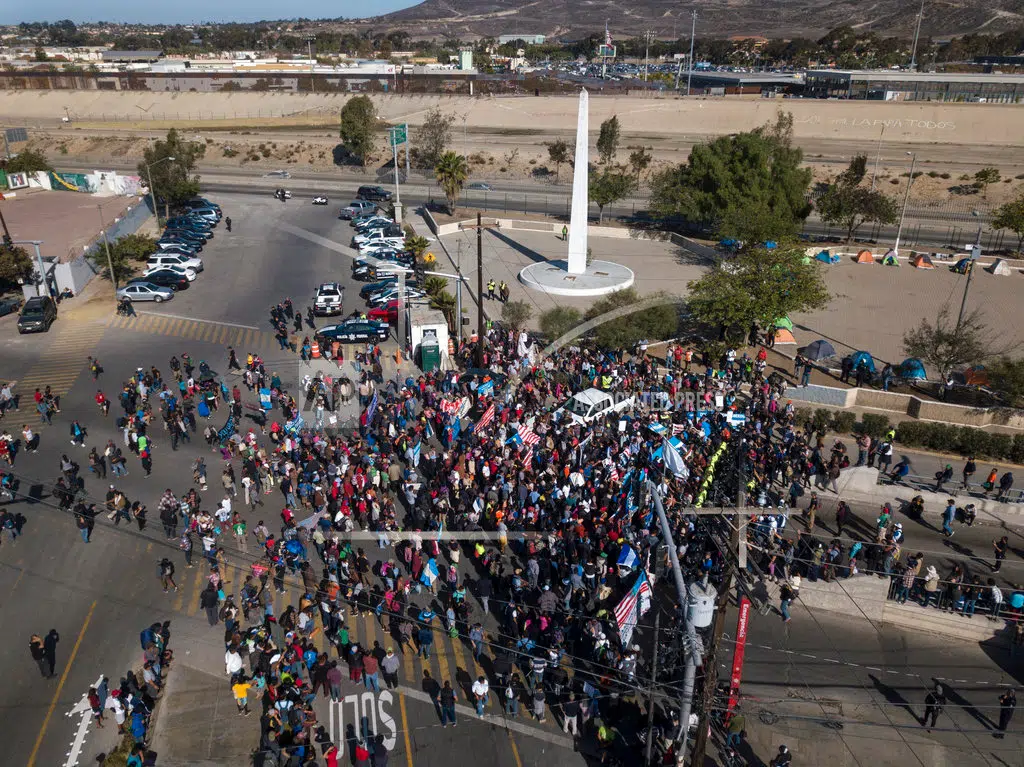 President Donald Trump is strongly defending the U.S. use of tear gas at the Mexico border to repel a crowd of migrants that included angry rock-throwers and barefoot, crying children.
On Tuesday, U.S. authorities lowered the number of arrests during the confrontation to 42 from 69. Rodney Scott, chief of the Border Patrol's San Diego sector, said the initial count included some arrests in Mexico by Mexican authorities who reported 39 arrests.
Scott also defended the agents' decisions to fire tear gas into Mexico, saying they were being assaulted by "a hail of rocks."
Support for the Trump Administration's approach to the Central American migrant caravan is being shown by Nebraska's elected representatives in Washington.
Nebraska's Third District Congressman Adrian Smith concedes the U-S needs to evaluate its immigration-asylum policies.
"Now, I think we need to look at our whole process to make sure it's less bureaucratic, but upholding the rule of law is what is so important,"
Smith says it is important that the United States display strength and enforce its immigration policy.