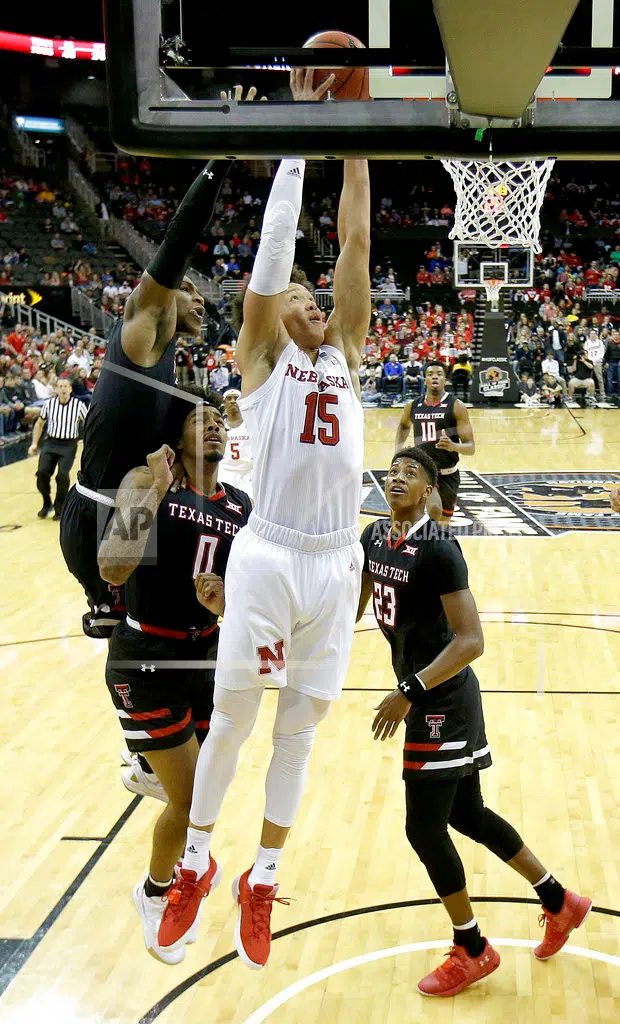 Texas Tech made every possession a grind, fought for every loose ball, dominated in the paint and imposed its will on Nebraska in a throwback to the old days of the rough-and-tumble Big 12.
All that fight produced a title in the Hall of Fame Classic.
Jarrett Culver finished with 26 points, Matt Mooney scored 15 and the Red Raiders overcame a slow start by ramping up the defensive intensity Tuesday night, pulling away from the Huskers in the second half in a 70-52 victory in the first meeting of the former league rivals since the 2011 season.
"That was an excellent defensive effort on their part," Nebraska coach Tim Miles said. "It seemed like every time we had a chance to make something happen, they came up with the ball."
The Red Raiders (5-0) trailed 15-6 in the opening minutes before going on a 12-0 run to wipe out their biggest deficit. The game remained close until midway through the second half, when Culver and Mooney began to get loose on offense and slowly padded Texas Tech's cushion.
The crushing blow came with 8 minutes left, when Culver hit 3-pointer from the corner. Miles was given a technical foul at the other end when he thought a traveling call should've been made, and Davide Moretti made both free throws to extend the Red Raiders' lead to 57-42.
They leaned on their stingy defense the rest of the way.