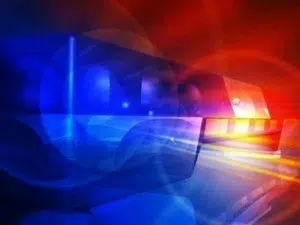 Authorities have arrested a man suspected of driving drunk when his passenger jumped out of the vehicle in western Nebraska and died.
The Lincoln County Sheriff's Office says a deputy sent Monday evening to the scene on Link 56C on the south side of Hershey found the woman unresponsive, lying on the roadway with a vehicle parked nearby. The sheriff's office says the deputy was unable to revive her and she was pronounced dead at the scene.
She's been identified as 45-year-old Brandy Lewis, who lived in Ogallala. An autopsy has been ordered.
The 59-year-old man who'd been driving the vehicle was interviewed and then arrested on suspicion of drunken driving. He told deputies that Lewis decided to jump while the vehicle was moving and that he couldn't stop her.