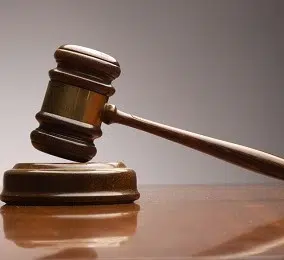 A trial has been delayed for a man charged with murder in south-central Nebraska's Dawson County.
42-year-old Jose Regalado-Mendez had sought the delay, which was granted Friday. His new trial starting date: March 5. His trial had been set to begin Dec. 11 .
Regalado-Mendez, of Lexington, has pleaded not guilty to first-degree murder in the October 2016 slaying of 37-year-old Jose Hernandez. Prosecutors say Regalado-Mendez shot Hernandez and hid the body near a farmhouse north of Lexington. The remains were found Dec. 12, 2016.
The records say Regalado-Mendez has filed notice that he intends to rely on an insanity defense . He's been found competent to stand trial.