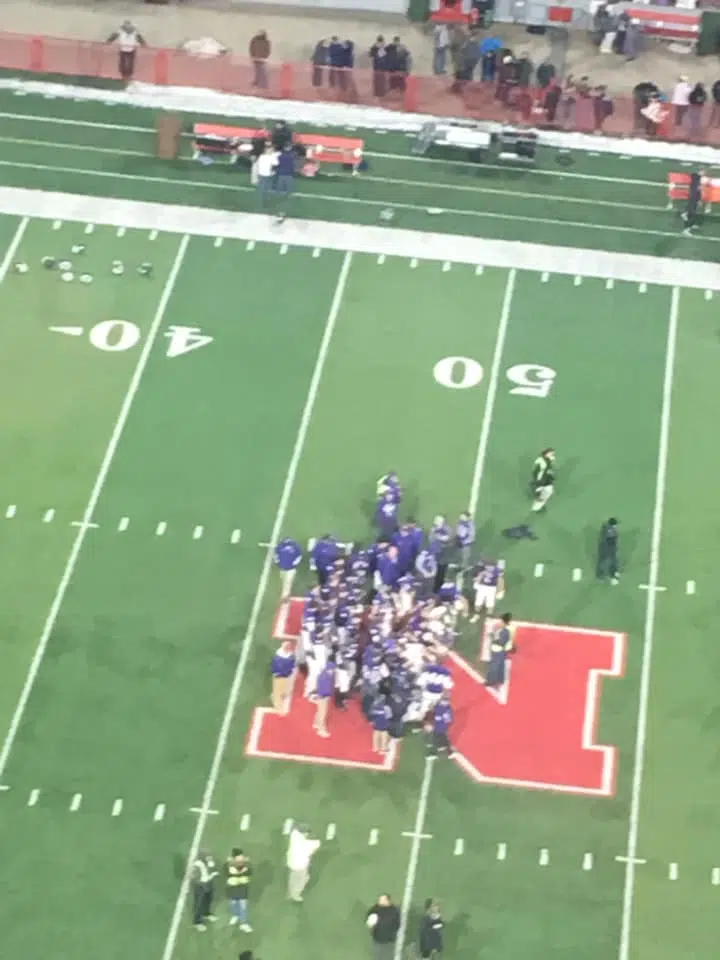 Back up Quarterback Bryce Zimmerer lead Creighton to their first ever state championship with 54 carriers and 320 yards as the Bulldogs knocked off Burwell 32-30.
Bryce's cousin, Brayden Zimmerer was knocked out of the D1 state championship and taken to a hospital.
Zimmerer suffered a concussion and was said to be ok.
Burwell was lead by Jase Williams who finished the game with 193 rushing yards and three rushing touchdowns.