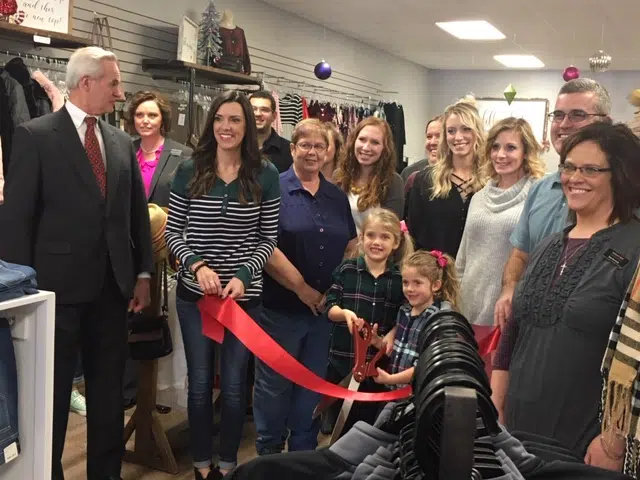 Lt. Governor Mike Foley was in Broken Bow Thursday to help celebrate Melanee Nixon and her family in the ribbon cutting ceremony for Lillie Kate Boutique.
While in Broken Bow, Foley also toured the new Broken Bow fire hall, BD, and the newly renovated Nebraska State Bank.
He took time during his tour of the fire hall to speak with Kbear News Director Tyson Havranek.