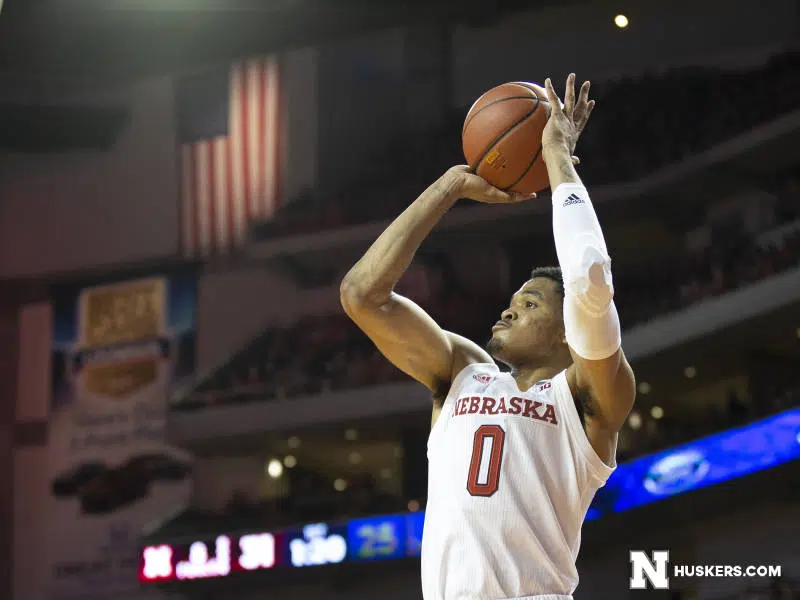 James Palmer couldn't make a shot the first 16 minutes against Seton Hall. He couldn't seem to miss the next 24.
Nebraska's All-Big Ten guard overcame his cold start to score 29 points, including a huge 3-pointer after Seton Hall pulled close in the second half, and the Cornhuskers pulled away for an 80-57 win Wednesday night.
The Huskers (3-0) ended a seven-game losing streak against opponents from the Big East with their dominant performance in the Gavitt Tipoff Games.
The Pirates (1-1) made just 2 of 16 3-pointers and had just three assists against 14 turnovers.
"I liked their defensive effort, I liked their stick-to-it-iveness, I like how they added to their lead," Nebraska coach Tim Miles said. "It's one thing to do that at home. It's another to do it away from home. We beat a quality opponent that is well-coached and beat them handily."
Palmer started 0 for 8 from the field. His first make came with under 4 minutes left in the first half when he hit a 3 from the top of the key. He released his frustration by pumping his right fist like he was spiking a football.
"I was just happy I finally made a shot," said Palmer, who made 7 of his last 12.
Nebraska came out sharp in the second half and built its 33-27 halftime lead to 10 points before Michael Nzei scored a quick six points to cut the lead in half. The Pirates pulled as close as 44-42 after Nebraska was assessed a bench technical for its reaction to Isaiah Roby being called for his fourth foul.
The tech seemed to inspire the Huskers. Palmer opened a 9-2 spurt with a 3-pointer, and Thomas Allen finished it with a deep shot to make it 53-44. The lead went over 20 points when Roby threw down a lob from Glynn Watson Jr. for a dunk in the final 2 minutes, and the Huskers ended the game on a 36-15 run.
"We wanted to take care of business," Palmer said. "First big test. Hopefully this leads to more wins."