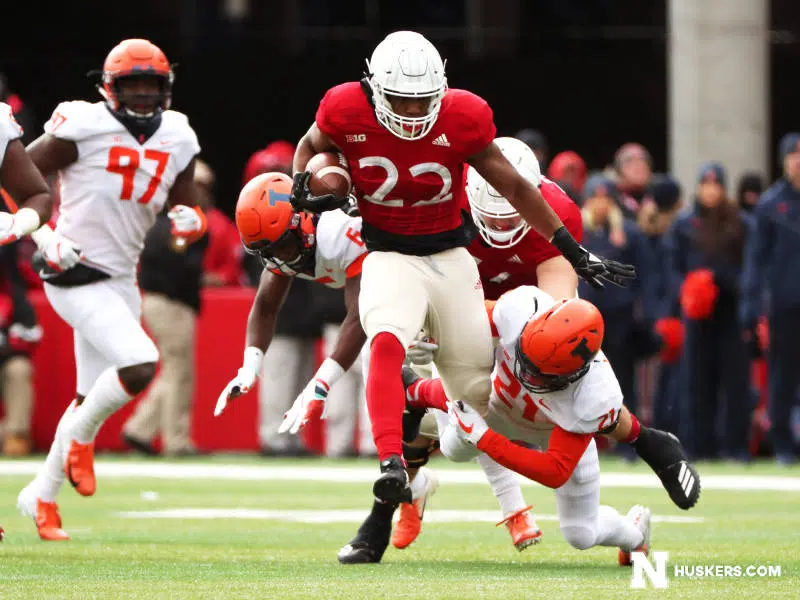 Nebraska will play host to Michigan State this Saturday.  Kickoff will be at 11:00am. Michigan State's run defense will be tested at Nebraska. Offensive Coordinator Troy Walters discussed the excitement going into Saturday's game and how they are ready to take on the challenge.
"We're playing at a high level," Walters said. "Their defense is playing at a high level. It's probably the best defense we've played since No. 4 Michigan. So, it'll be a challenge in front of us to really see where we are as an offense. The guys have embraced that. They have the number one run defense in the country. That's going to be a challenge. Our offensive line, they're taking that challenge. They're excited. We can't wait to go out there Saturday and see what happens."
Nebraska will continue preparations for Saturday's game against Michigan State at Memorial Stadium. The game will serve as Senior Day. Kickoff is set for 11 a.m. with television coverage provided by FOX.