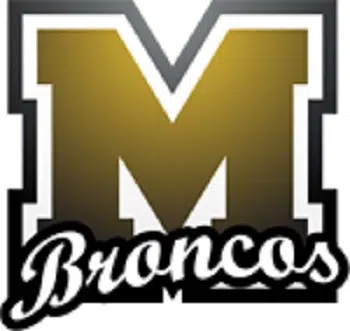 Trailing 24-6 at halftime, the Mullen Broncos rallied off 30 unanswered points to flip the script and book a trip to Memorial Stadium for the first time since 2004, as the Mullen Broncos defeated Lawrence-Nelson 36-24 Monday night in Lawrence.
The Broncos turned to Senior halfback Lane Edis for the offensive production as Edis would rush for three of his four scores in the second half as he finished with 307 rushing yards in the game.
On a more personal note, Edis saw his season total rushing yards jump to 2,598 yards, which puts him 130 yards behind the single season school record set by his father Wade, who set the mark in the Broncos' first championship season in 1990.
The defense also turned up the pressure as they only allowed dual-threat quarterback Lane Heikkinen to amass 12 yards in the second half on the ground, after rushing for two touchdowns and throwing for another in the first half.
The Broncos will take on Johnson Brock who defeated Humphrey St. Francis 58-44.
The D2 championship game will be played Monday, at 10:15 am, with Kbear to broadcast, beginning with Bronco Gameday at 9:15.