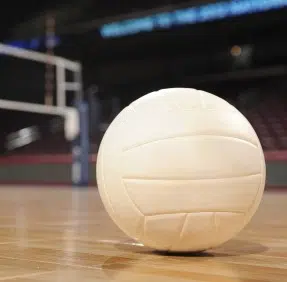 The Mullen Lady Broncos picked up their first state tournament win in school history Thursday with a dramatic come from behind 3-1 win over Chambers Wheeler Central. The Lady Broncos dropped the first set 20-25 but would rally and gain the momentum in the second set 25-21 which included a bizarre 14 times tied and three lead changes.
With momentum in hand Mullen would go on to win the next two sets 25-23, 25-22.
Alysen Daniels lead the offensive charge with 10 kills.
Mullen now gets set to take on BDS, who knocked off MNAC's Cody Kilgore in straight sets.
first serve is set for 11am.
In Class D1 the Pleasanton Lady Bulldogs made a statement with a match that lasted just one hour as the Last Bulldogs would sweep Nebraska Christian 25-17, 25-15, 25-16.
The game broke wide open on the serving line, thanks to Kaci Pierce as she lead three separate runs in all three sets and finished with seven ace serves.
Katy Lindor lead the way with 12 kills.
Pleasanton know draws the top seed Archbishop Bergan in this mornings semi final match.
frist serve will be at 9am at the Pinacle Bank Arena with Kbear Country to broadcast beginning with the Grocery Kart Prematch show at 8:30.