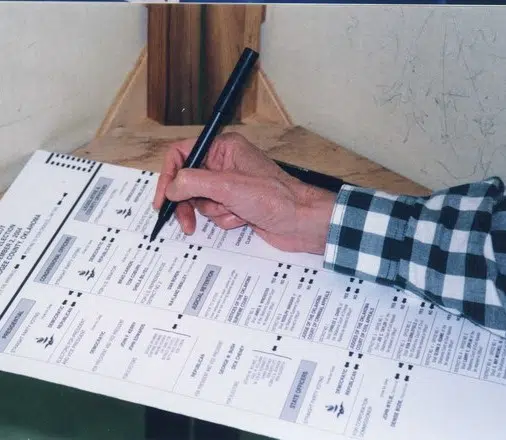 Nebraska voters endorsed a proposal to expand Medicaid coverage under the federal health care law but also elected a slate of Republicans who have railed against it as an unsustainable government program.
State officials are now required to submit a Medicaid expansion plan to the federal government for approval following Tuesday's election. But that process could be shaped by opponents who won re-election in the Legislature and Republican Gov. Pete Ricketts, a staunch critic who cruised to a second term.
At least six GOP senators opposed to expanding Medicaid are now set to return to the Capitol. One advocacy group that campaigned for the measure urged state officials Wednesday morning to faithfully execute the voters' decision.
"We encourage the Department of Health and Human Services to quickly develop a strategy to integrate these newly insured Nebraskans into our health care system, and the Legislature to implement the program without taking away resources from other essential responsibilities," said Rebecca Gould, executive director of Nebraska Appleseed, an advocacy group that campaigned for the measure.
The Nebraska vote was still a major win for health care advocates after six failed attempts to pass an expansion measure in the Republican-led, ostensibly nonpartisan Legislature. Nebraska now joins 33 states that have already expanded Medicaid, and supporters say it will create a healthier workforce, reduce bankruptcies due to medical debt and stimulate the economy with new health care jobs.
"The people have said yes to Medicaid expansion and with it have delivered a victory to all Nebraskans," said Kate Wolfe, a spokeswoman for the group Insure the Good Life.
The expansion measure will cover an estimated 90,000 low-income residents who earn too much to qualify for regular Medicaid but not enough to get tax subsidies available under President Barack Obama's signature law.
Support for the measure was strongest in Omaha and Lincoln, with pockets of Democratic support, and weaker in deeply conservative western Nebraska.