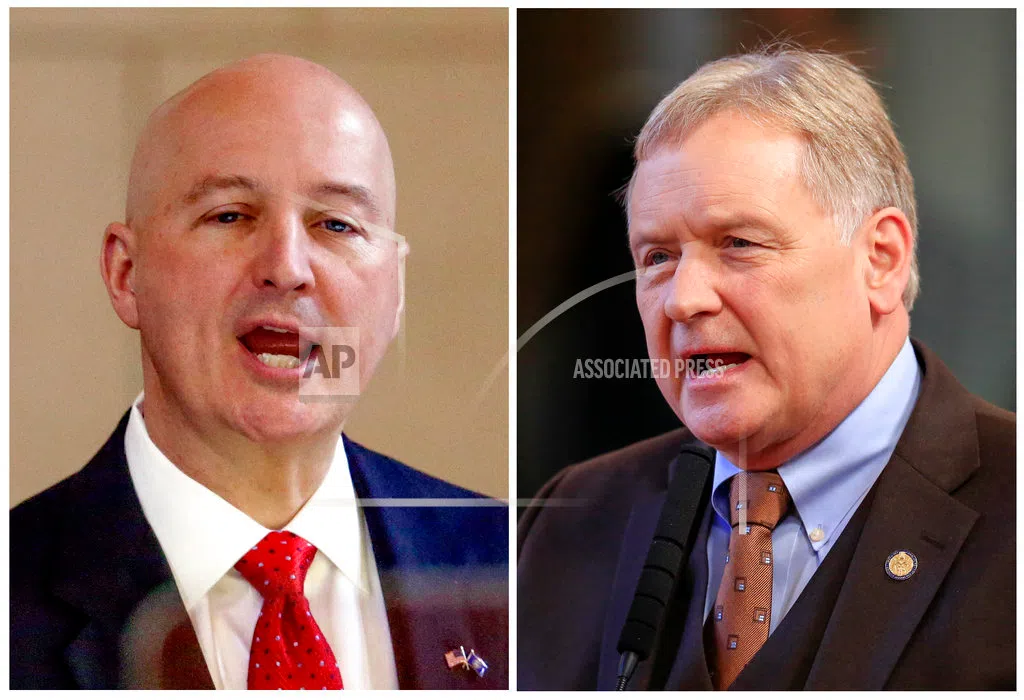 Republican Gov. Pete Ricketts is seeking a second term but his Democratic challenger, state Sen. Bob Krist, hopes to score a surprise upset in the GOP-dominated state.
Ricketts has outraised Krist and is viewed as the favorite to win the race. He has pledged to continue advocating for property tax cuts if re-elected and pointed to his efforts to promote Nebraska businesses.
Krist has pitched himself as a governor who would work collaboratively with lawmakers to reduce property taxes. Krist also promised to maintain his reputation as a voice for nonpartisanship in the Legislature, where he served for 10 years.
Krist was a Republican, then briefly an independent before finally joining the Democrats because it provided an easier path to qualify for the ballot.
Ricketts, a former TD Ameritrade executive, is the son of billionaire Joe Ricketts and a co-owner of the Chicago Cubs.