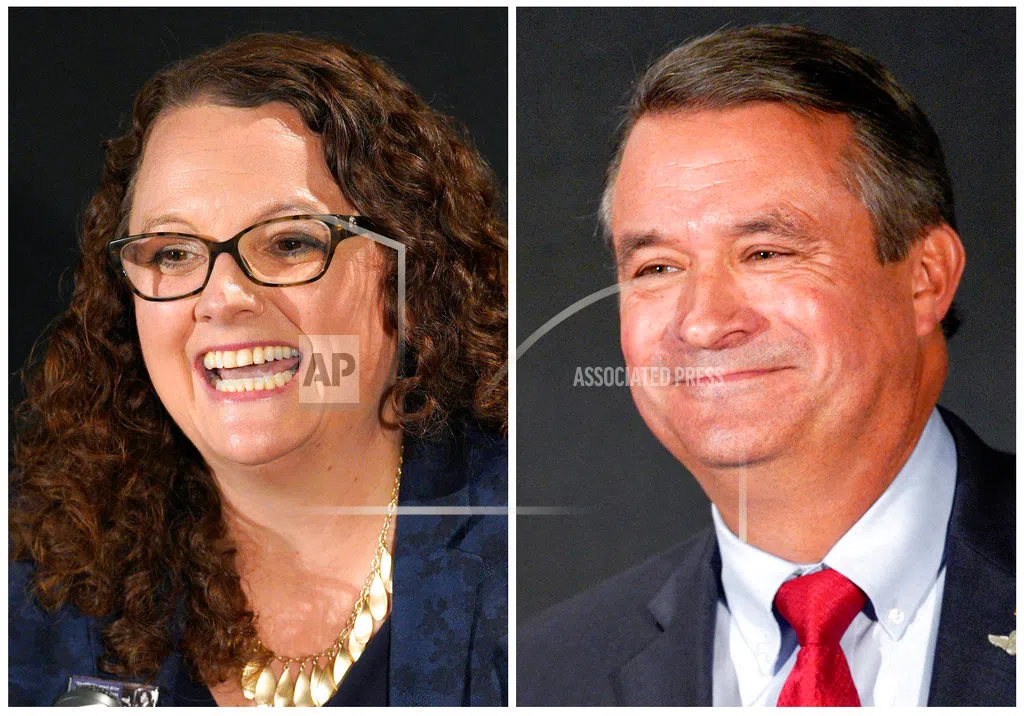 Nebraska's most closely watched congressional race will pit first-term Republican Rep. Don Bacon against Democrat Kara Eastman in the 2nd District, encompassing Omaha and most of its suburbs.
The district is traditionally the most competitive in Nebraska, having changed hands from Republican to Democrat in 2014 with the election of Brad Ashford. Bacon defeated Ashford two years later.
Unlike Ashford, who stressed his role as a centrist, Eastman has embraced a progressive platform that includes expanded Medicare, greater gun control and tuition-free college for families making less than $125,000 a year.
Bacon describes himself as a conservative and supporter of President Donald Trump who is open to compromise on issues including immigration, health care and climate change.
In the 1st Congressional District, Republican Rep. Jeff Fortenberry is favored to win an eighth term over Democratic challenger Jessica McClure, a former chemist with a law degree.
GOP Rep. Adrian Smith is also expected to win a seventh term in the overwhelming Republican 3rd Congressional District. He faces Democrat Paul Theobald, a historian and hog farmer.