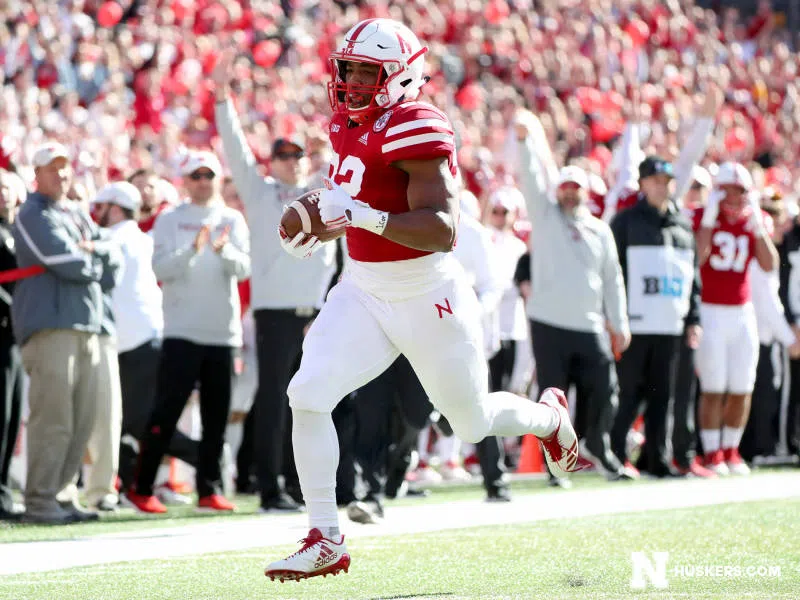 Nebraska's Devine Ozigbo is one of the Big Ten's most improved players this season. Ozigbo started the season third on the Cornhusker's depth chart at running back and won the starting job.
Ozigbo is joined by true freshman Maurice Washington in the thunder and lightning combination. 
"To be honest with you I'm glad it went that way because those two guys, given their chance, have really shined and that has made us a better football team." Said Head Coach Scott Frost,  "I'm not sure if it had been a heavier position group with another guy or two in the mix as much as those two if those two would've developed the same way they have. Those two are a really good one-two punch right now, and I think it's benefited our team that it worked out the way it did."
Ozigbo reached the 100-yard mark in four of the past five games.